Bio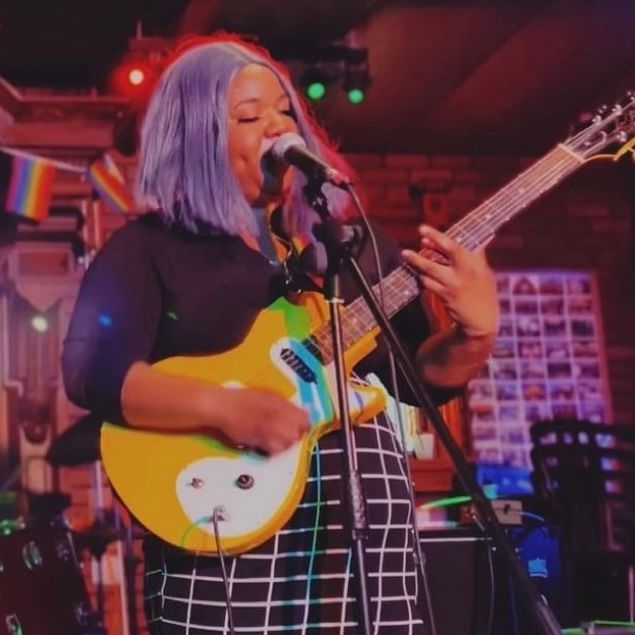 spud is an unhinged trio consisting of songwriter/singer/guitarist Spud, 
bassist Henry, and drummer Seth. With punchy riot grrrl energy a la Sleater-Kinney, "interesting and frightening" lyrics (Eduard of Alt77), and "spiky, powerful vocals" (Analogue Trash), spud has been described as pop punk, alternative, glam rock, but can ultimately be described as potato punk: imperfect, versatile, and satisfying any time of the day.
Live performances have been called "an experience": potatoes are given at every show, 
audience members are invited to chant along, and join on stage for  spuddy shenanigans. 
Cultivating a community, and fostering genuine connections, even if they only last for 30 minutes, is something that makes spud unique. The lyrics are deeply personal, vulnerable, and unapologetically honest, which often allows the audience to validate (or at least acknowledge) the anger, the sadness, the grief, the jealousy, etc. inside of them, and sit with it: without internal or external judgement.
The essence of spud can be boiled down to three words: embrace the chaos.